Road to a cloisonne dial


justin, 2022

Rio Grande's Ricky frank makes some delightful how-to cloisonne videos. They also link to Rio Grande's webshop...

I ended up with a bunch of enamels: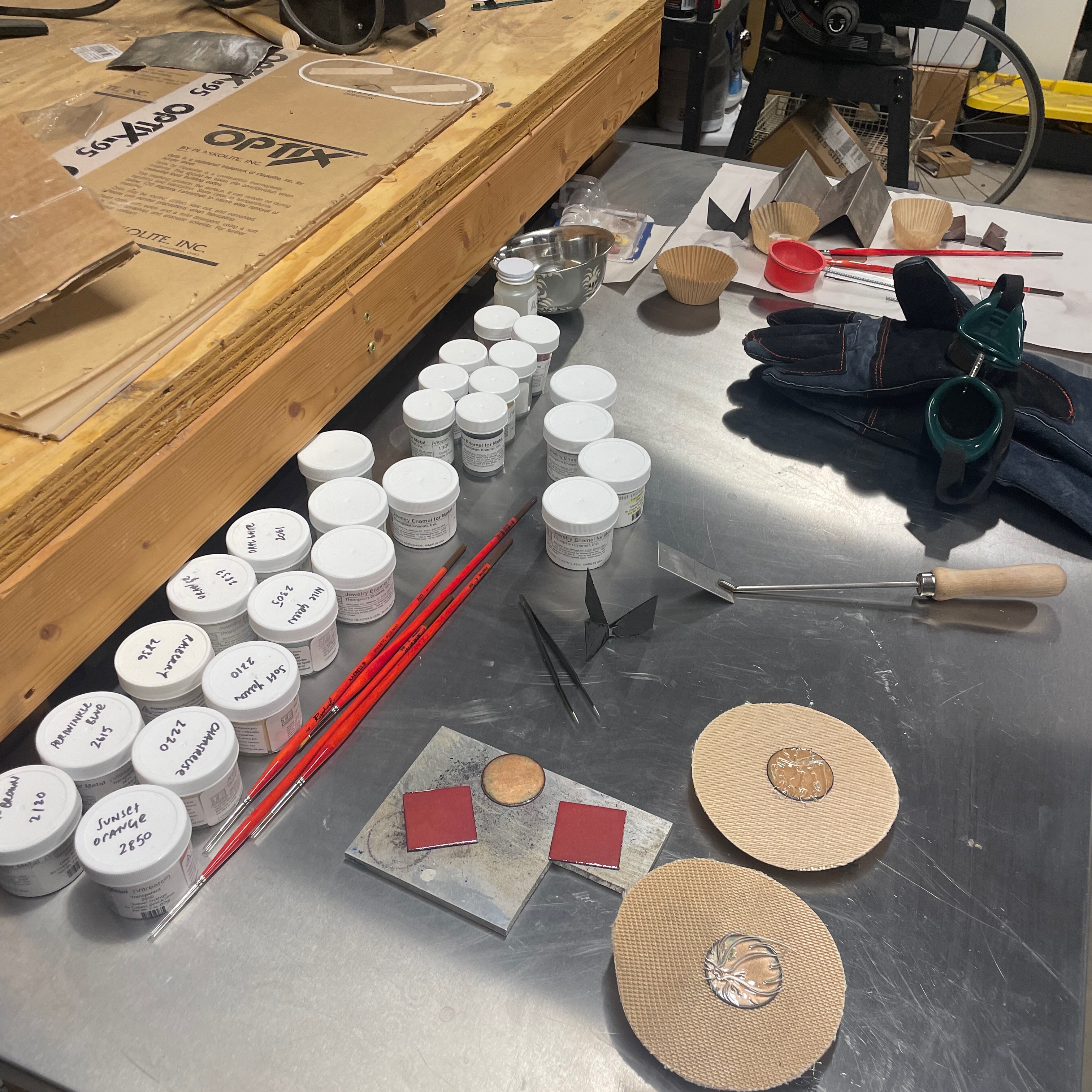 which I could use with the burnout kiln I aquired a year back.

First few goes, still WIP: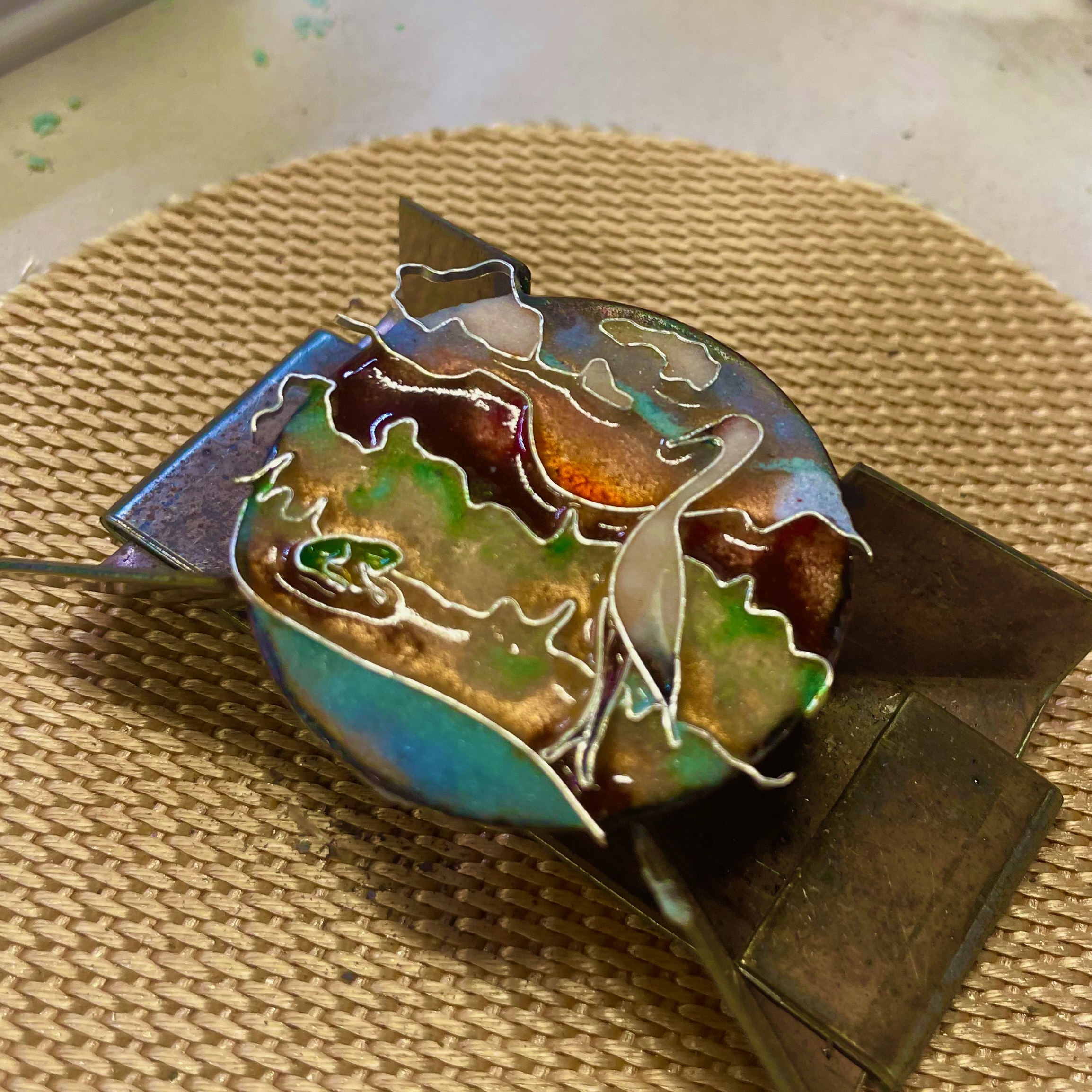 After a few tests it became clear that an enameled piece would make a great watch dial, so I've been grabbing watches and trying to find a movement that works best for the thickness of the cloisonne.

Currently planning on using an ETA 2892-2 (and using the Seagull clone to test). Looking for something with a sufficiently long hand post length.
BALWIT - CHEUNG RESEARCH & DESIGN, ALBUQUERQUE, NEW MEXICO